This is a strange little DNF pile for this month. They're both carry-overs from December (actually, I started them in November).
200 pages (I think, I was pretty close)
I just kept trying to finish this. I have actually been trying to read this for two months. It just wasn't working for me. I wasn't completely crazy about the story, and I just kind of lost interest. I might give this another try once the next book (or possibly the rest of the quartet) are out. We shall see.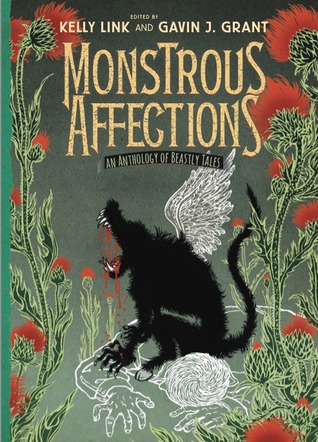 Monstrous Affections: An Anthology of Beastly Tales
November 26- January 1
This collection started off really strong. I then hit a point where I had read three short stories that I really didn't care for, and couldn't stir up the enthusiasm to continue with the stories. I think I would like to pick this up again at some point, because there were some really strong series, and I hope that there will be a few more that I like. I feel like the short story format is better read separately, rather than back to back, so it might be better if I plan it more next time. I'm actually leaving it in my mental TBR pile, rather than DNF, because it feels weird to say I didn't finish each story, when I did finish and like a several of them.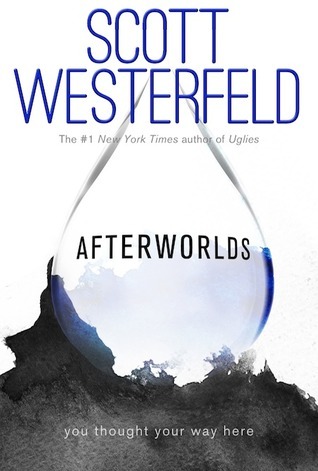 Afterworlds by Scott Westerfeld
January 14-28
70 pages
I wanted to like this one. I really did. But I just can not get into this book. I tried to listen to the audiobook, I tried to read the novel, and I'm just not feeling it. Scott Westerfeld's writing is hit-and-miss for me- I really like the Leviathan trilogy, I really didn't like Uglies. His style has certain weaknesses, and I think there are certain stories that carry the writing and there are certain stories that don't, and this one didn't, for me. The characters just didn't really feel like they had any depth for me, and I wasn't invested in either of them. Part of it was the storytelling style, alternating between the contemporary of the writer, Darcy's, story and the other part is the character in the novel she's writing, Lizzie's story. The points of view didn't overlap well, taking away from each other rather than working together to form a cohesive book.